Procurement is our business.
We′re the largest Marine Marketplace
With the most advanced Marine Procurement Platform
We bring marine buyers & suppliers to one Marketplace
With a powerful dashboard that enables managing their buying & selling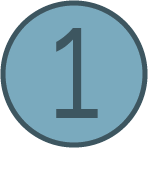 When vendors compete, you win.
Cost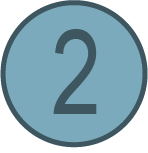 When vendors care, WOW.
Value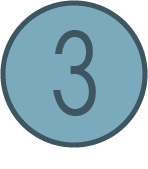 When visibility meets control, it's maturity.
Effectiveness
See how the largest Marine RFQ works
1. Pick a port or location
Choose the location of your vessel or where the service is required. Our eMarketplace is global and covers every port in every city in the world. 
2. Select the service needed
Type the list of items or services needed or upload your requisition template or select from the list of categories. Our platform can support complex & simple requisitions whether it's for the engine department or the kitchen. We also use industry recognized catalogs such as the IMPA. 
3. List of all suppliers in that port
Our directory is one of the largest web-baed marine directories. It has more than 60,000 suppliers it will generate a list of all suppliers that meet your criteria for services & location.
4. Send all suppliers an RFQ
Send a Request for Quotation/information to all (or some) of these suppliers with a click of a button. Or simply open a reverse auction where suppliers will bid to win your business. If you don't see a specific supplier you can easily invite them to sign in and bid or respond to your RF(x).
5. Monitor & analyze responses
Monitor suppliers responses & bids while comparing them on one page according to your own set of measures such as prices, delivery time, brand, quality or any other standards. 
6. Manage communications
During the bidding process, you can answer questions from suppliers or post comments to all (or some) of the suppliers that are responding to your auction. All communications are in one place on the platform saved and logged. 
7. Pick & award the right supplier
After you complete your review and identify the right supplier, you can easily award them and assign them to service your vessel. 
8. Issue formal Purchase Orders
Now you can award  suppliers by issuing official purchase orders with your company logo and information. All with a click of a button eliminating any errors.       
9. Suppliers invoices & verification
Now suppliers can send you invoices on the same portal. This enables you to cross-examine invoices with purchase orders. The system automatically forwards invoices to the right department and obtain approvals according to workflows set by your administrator. 
10. Notifications & workflow
Automatically the system will send notifications to users depending on their roles and will maintain and enforce the internal workflow set by your organization. From obtaining approvals to the access rights set for each user under each function it can by simple or complex depending on your own purchasing structure.
11. Rating suppliers
After completing the service, the system will automatically request an evaluation from assigned users on the supplier performance. The scorecard metrics can be set in accordance with your own internal Key Performance Indicators or corporate goals.
12. Insightful analytical reports
Better information = better decisions. Empower your managers with actionable information. View up to the minute reports on your expenditure, performance, and budget. Get 360° view of where you stand in relation to your goals. You can see spending per vessel, region or supplier. Real analytical tools for better financial decisions. 
13. Full visibility to reviews & audits
Now your decision makers and managers have insightful information to make better financial decisions for the corporation and to monitor budgets and performance. 
14. Align visions & eliminate risk
With our platform, your whole organization will have a standardized workflow that is enforced eliminating errors and uninformed decisions. Now all of your staff and their efforts are focused and aligned to ensure getting you to your objectives effectively and efficiently.  
In Summary
One Intelligent Platform
on the
Largest
Marine eMarketplace
Meet the Most Advanced Marine Procurement Solution 
Yes, we didn't just bring you to the busiest marine Marketplace.
We're giving you the most advanced marine software that will ensure your success and empower your organization.
Empower your organization and change your corporate spending culture. Transforming the culture of your organization by saving money, reducing risk, and optimizing working capital should not just be functions of procurement they should be goals of every department.
More than 60,000 marine suppliers are in the Marketplace. They are all arranged by services & products, by country and ports of service. Access the largest marine suppliers database. Submit RFQs to multiple suppliers rate their performance & manage their profiles in one dashboard.
Maintain your company workflows and purchasing approval structures. Get in control from the initial requisition all the way to verifying invoices. From the same dashboard in our marine Marketplace. Get actionable reports that will empower your decision makers.
This powerful feature enables you to view your historical performance giving you a full visibility to evaluate where you stand strong & what needs improvements. Get real actionable information. See how much you spend on each vendor or each vessel, each country in each port. Empower your decision makers.
After issuing a Purchase Order to your supplier, you can receive their invoices on the same platform. This will enable you to have all your data in one place for future audit or review. This powerful feature will enable you to do 2 or 3-way checking; verifying your actual PO versus the invoiced amount and the actual items delivered to the vessel.
A central bank for all of your terms & conditions. Access our library for industry standard clauses & contracts from BIMCO standard to specific templates for dry-docking, repairs and others. Improving the tracking, negotiations, and management of every contract to ensure compliance at all stages of the supply relationship, reducing legal disputes & litigation risks.